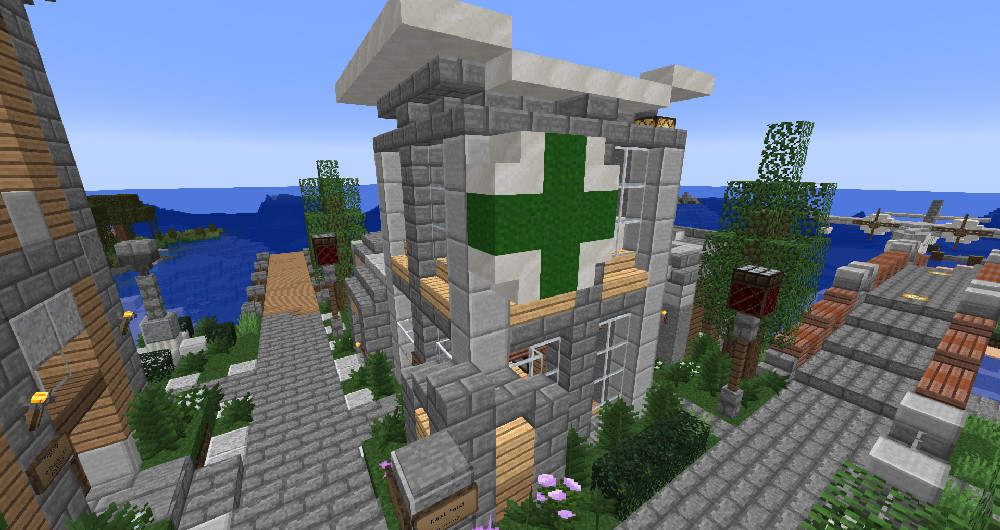 The Feels Good Man Pharma Lab is a building on Fractal Island.
Location
The Feels Good Man Pharma Lab is located at the North Road on Fractal Island. On the left is the Beach House and on the right is the East Road.
Interior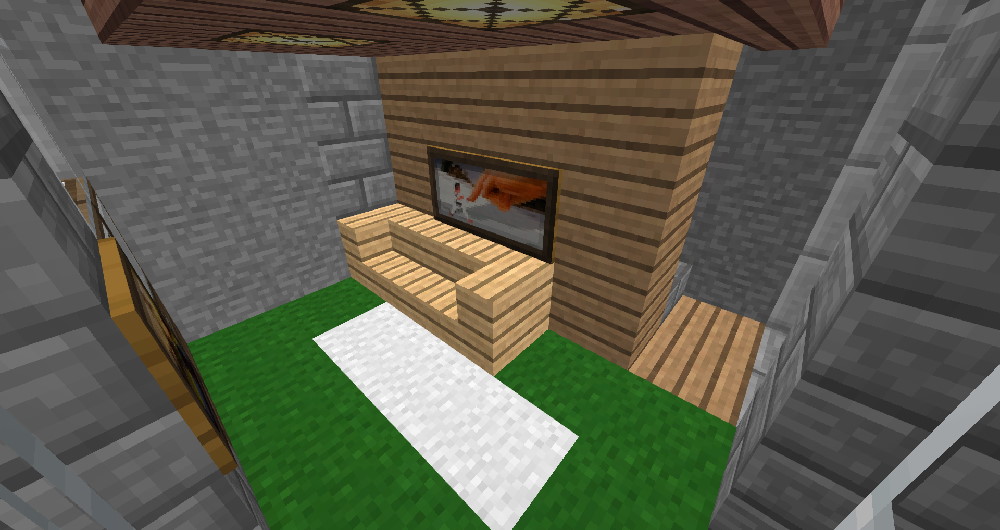 The ground floor consists of a sofa, a large carpet and a wall with a painting on it. Behind the wall is the staircase leading to the first floor. The ceiling is made of jungle planks and two lamps. On two of the walls are big windows.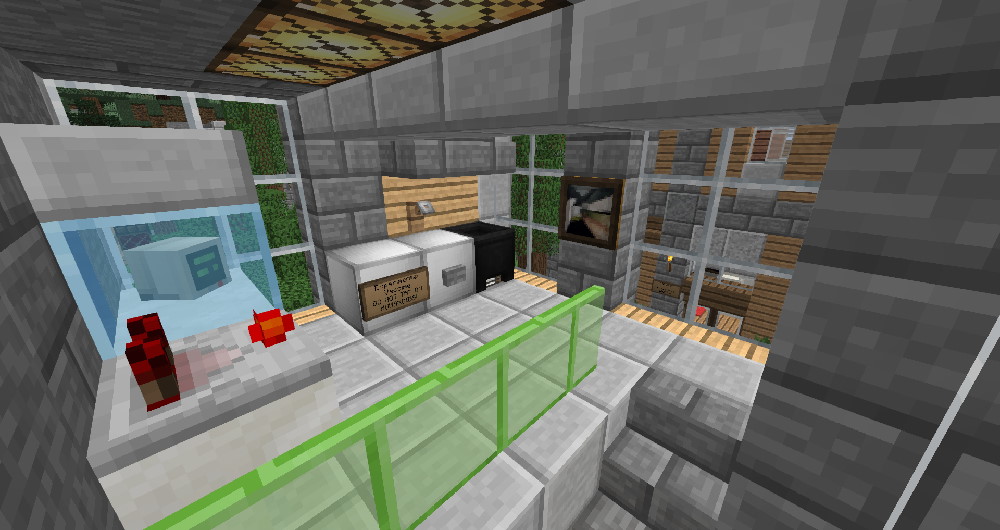 The first floor has two desks. One with a computer, a water tank and a control panel and another with a sink. On the second desk is a sign that says "Experimental Vaccine DO NOT TRY ON HUMANOIDS!". Pressing the button next to the sign will give you nausea for 6 seconds, saturation for 20 seconds, and resistance for 500 seconds. There are some green glass panes as a railing for the staircase coming up from the ground floor. The ceiling is made of stone and stone bricks, with six lamps sitting on each side of a strip of smooth stone slabs.