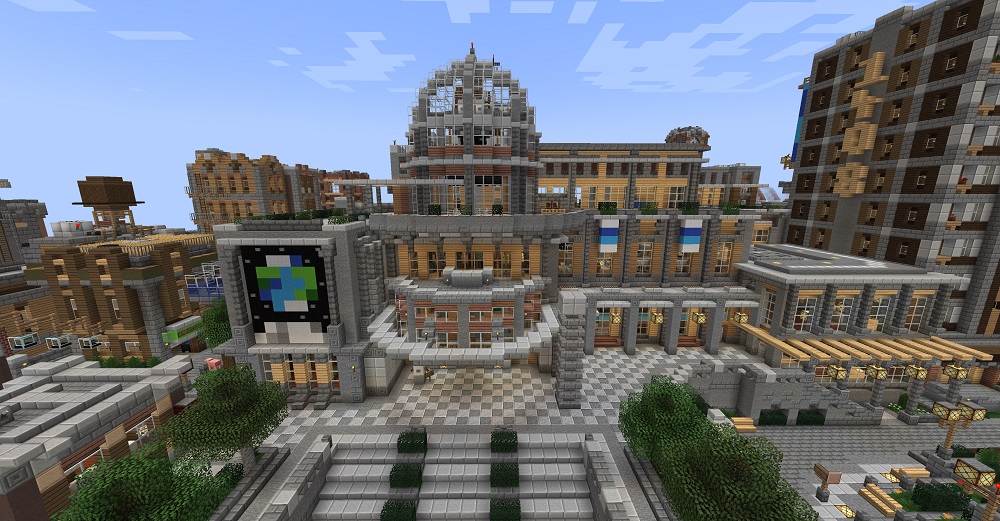 The Broville Science Museum is located on Lion Road, across from the Broville Expo Center. The Science Museum is a popular destination for school field trips, parents with kids, and any one interested in science! The building is three stories tall with a large glass dome on the top floor. It is constructed primarily from oak wood, stone bricks and glass.
The first floor is home to the space exhibits. Along the back wall there is a mural of all of the planets with interactive displays. Throughout the first floor are various exhibits of space equipment and there is even a full sized space shuttle to explore.
The second floor is home to the history of computers exhibit and the retro-futurism exhibit. The third floor is closed for construction but access to the rooftop restaurant is still allowed.