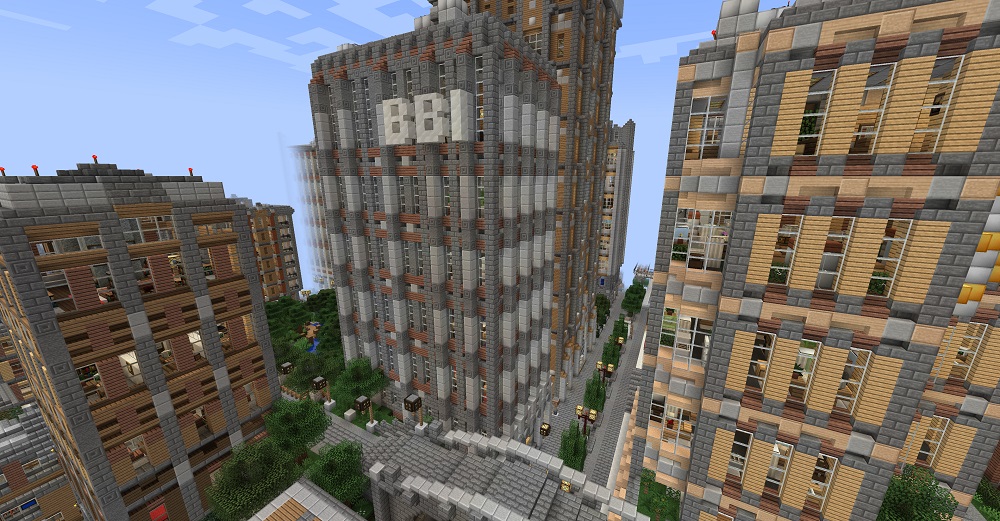 The Broville Bureau of Investigation (BBI) is located on the corner of Bro Street and Shakur Plaza. BBI is responsible for investigating organized crime, terrorism, blue collar crimes and also has a non-crimes division. The building is constructed with stone bricks, jungle wood and has a large quartz sign with the letters "BBI" on the upper floors. The floors of the building are as follows:
Floors 1 & 2: Lobby and Building Security
Floor 3: Non-Crimes Division
Floor 4: Blue Collar Crimes
Floor 5: Evidence Room
Floor 6: Organized Crime and Terrorist Division
Floor 7: Office of BBI Director J. Edgar Vacuum
On the backside of the building, there is an entrance for the BBI Tactical Response Party Van, along with holding cells for inmates.