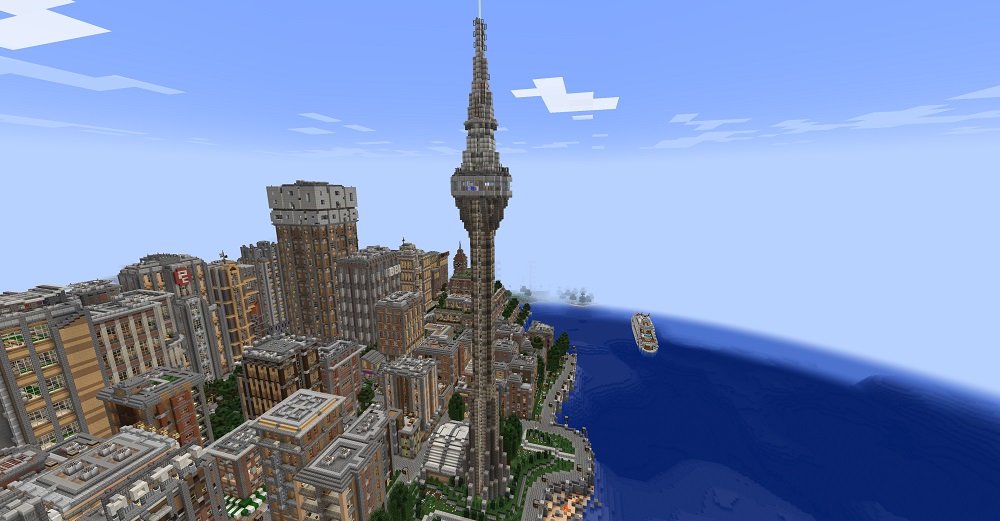 Located on the corner of Vertigo Blvd. and 6th Street N. next to the downtown waterfront, the BN Tower is hard to miss standing at 114 blocks tall. The tower itself is made primarily of iron blocks and stone bricks. Around the tower you will find a beautiful garden to walk through and a nice place for a picnic.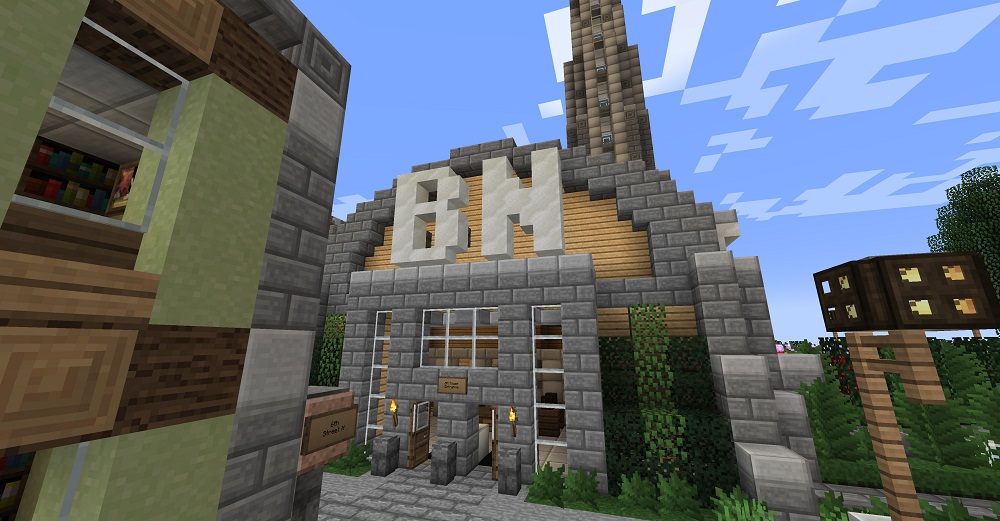 Once inside, you will need to go through security before you take the spiral staircase to the viewing decks. The interior is constructed with stone, iron blocks and oak wood.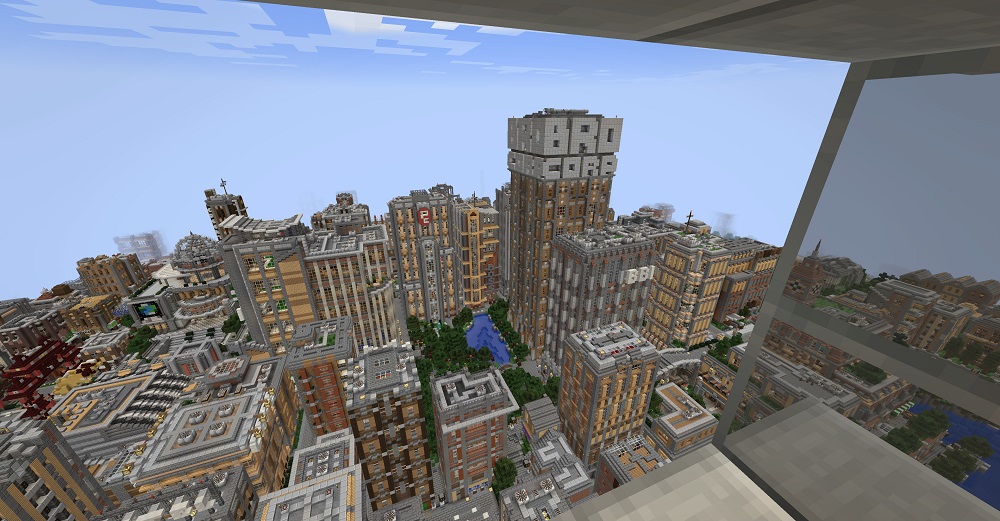 The views from the BN Tower are incredible and make this a must see destination on your journey through Broville. From the upper and lower viewing decks, you can see Downtown, Chinatown, Arts District, Old Town, and even parts of Bralibu. For an even better view, climb up to the beacon at the top of the spire and see why the tower is the perfect "jumping-off point" for your trip through Broville. Don't forget to stop by the gift shop on your way out!